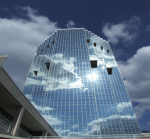 Global Exhibition Freight Solution
European International (Fairs) Ltd provides event organisers and exhibition participants with a high quality, effective & efficient exhibition transport/handling solutions. The true essence of our service which defines us from alternative contractors, is that our resource is truly global and focused upon the movement of purely exhibition cargo.
Customer Service
Entire projects are controlled by our operations centre in the United Kingdom. Here, our staff has a combined knowledge and industry experience, extending to over 100 years. We ensure that each exhibitor receives detailed instructions for the despatch of freight, together with details of our local service partner (at origin). Exhibitors are provided with an inclusive quotation well in advance. This means the exhibitor can rely upon the prices given with no hidden extras and will not receive supplimentary accounts from third parties, after the event.
Exhibitor Benefits
Utilising our Global Network, essentially the international exhibitor has one point of contact for shipping, site handling and return/onward dispatch, not multiple agencies, each working independently. This is particularly evident where groups of exhibitors from one country or region are exhibiting at the same event. Consolidations of freight are built in each country, this means that shipments move together, allowing greater control and consolidation cost savings to the participants. Exhibitors shipping independently of one another face a myriad of contractors and incur higher charges based upon lower individual specifications. Entire projects are controlled by our operations centre in the United Kingdom and continuous exhibitor contact and support is maintained throughout.
Organiser Benefits
Organisers benefit by having to deal with only one agency, from months before the event, through until the last shipment has left the building. All freight related matters are handled on site by our personnel who will be at the venue to supervise all operations including unpacking/repacking, positioning and erection, empty case removal, customs examination and liaison and all handling activities. Our site personnel are linked to our co-ordination centre in the United Kingdom, which operates 24 hours, and onward to our world-wide network of service partners. European International (Fairs) Limited has permanently manned service desks, conveniently located within the halls at each exhibition venue, and personnel utilise two way radios for ease of communication.